script> jQuery(document).ready(function(){ jQuery('.page-id-149659 #container .the_list_item_image img').each(function(){ this.src = this.src.replace('?w=1060&h=440&zc=2&cc=111111&a=t', '?w=1060&h=440&zc=2&cc=ffffff&a=t'); }); });
Featured Customers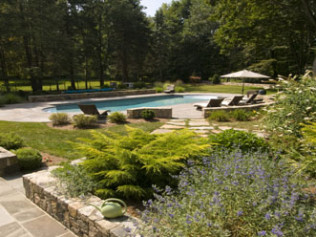 "I know that through Hat City Pools professionalism, expertise and knowledge their team will assist me in maintaining the pool so our family may enjoy another great season. The salt system is wonderful, friends and family rave about how great the water feels on their skin and hair. Hat City Pools is the BEST!"

Dottie Alvarez
Bethel, CT
"I purchased my Saratoga Spa from Hat City Pools over 10 years ago. I've been extremely pleased with my spa along with the great customer service they provide. When the time comes to replace my spa I know where I'm going ...Hat City Pools."
Ken Flynn
Danbury, CT
"Hat City Pools did a GREAT job with the pool renovation! I have been a customer for 25 years and I wouldn't have trusted anyone else to do it. The staff at the showroom are the BEST, always helpful and knowledgeable. I know the pool will be enjoyed for many years to come."
Irene Simonelli
Danbury, CT

Happy Customers
" I have been a customer of Hat City Pools for about 10 years. They are very knowledgeable and they give me great advice on the proper way to care for the pool and hot tub during both the summer and winter seasons. Being a customer of Hat City Pools takes out the guess work of how to keep my pool and hot tub working at peak performance."
Gerard Moore
Danbury, CT
"Hat City Pools has been servicing my pool for many years. I love the people there. They offer exceptional customer service, are very knowledgeable and caring. Hat City Pools is truly the best."
Norma Losito
Bethel, CT
"Since the beginning, and now 6 years later, Hat City Pools have been extremely responsive to all our swimming pools needs.
From the sales and design process, to the installation and servicing of our pool, the team at Hat City Pools has gone above and beyond in their effort to keep me a very satisfied customer.

My many questions and requests have always been met with answers and a smile."
Bill Chemero
Sherman, CT
"The Hat City Pools team is awesome! They know their stuff! From chemicals, to helping me care for my pool and expert advice, Hat City Pools is simply the best, no one does it better! Thanks Hat City Pools! We are customers for life!"
Diane Disher
Danbury, CT
"We have had many friends tell us about bad experiences with pool companies in the area to the point where we weren't going to purchase a pool. The staff at Hat City pools was upfront and honest about what we should expect with our installation. We have had our pool for 8 years, and it's everything we thought it would be and more. The staff at Hat City Pools has made owning a pool much easier and more enjoyable than we thought it would be."
Ben Silidjian
Mahopac, NY
Our 27 year old in-ground pool received a complete makeover last summer from Hat City Pools. Thanks to the personal care and attention that Rich and his crew delivered, our pool is once again the centerpiece of our property. We highly recommend Hat City Pools for any in-ground pool restoration!
Steven Pisani
Brookfield, CT